Bartender by Annie Dyer 𝙞𝙨 𝙘𝙤𝙢𝙞𝙣𝙜 𝙩𝙝𝙞𝙨 July!
𝘙𝘦𝘢𝘥𝘺 𝘵𝘰 escape to the White Isle?
🥂 𝐁𝐋𝐔𝐑𝐁 🥂
My plans were simple: an island escape to relax before starting my new life in New York.
I didn't plan on falling in love with a man who said he was just a bartender.
I didn't plan on my White Isle vacation turning so dark.
And the bartender – it's not just my heart he holds in his hands.
It's my life.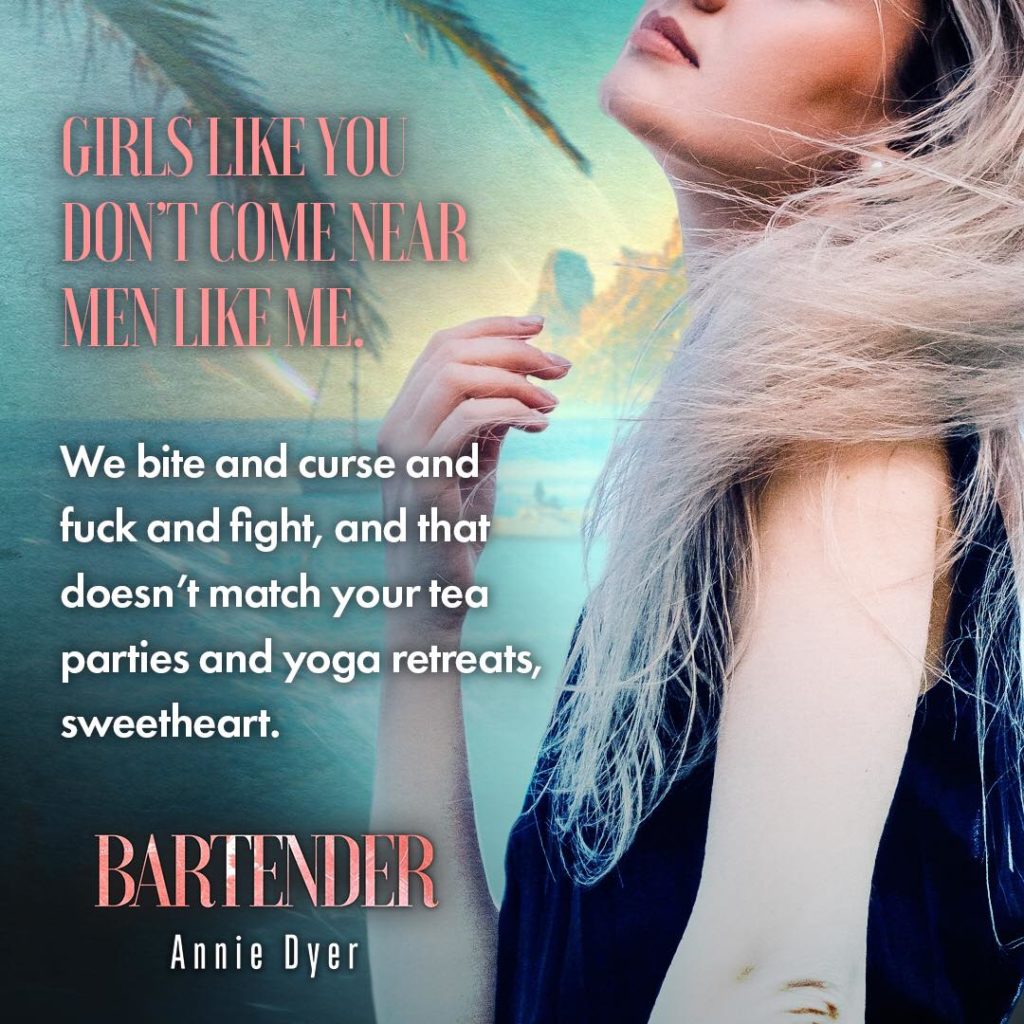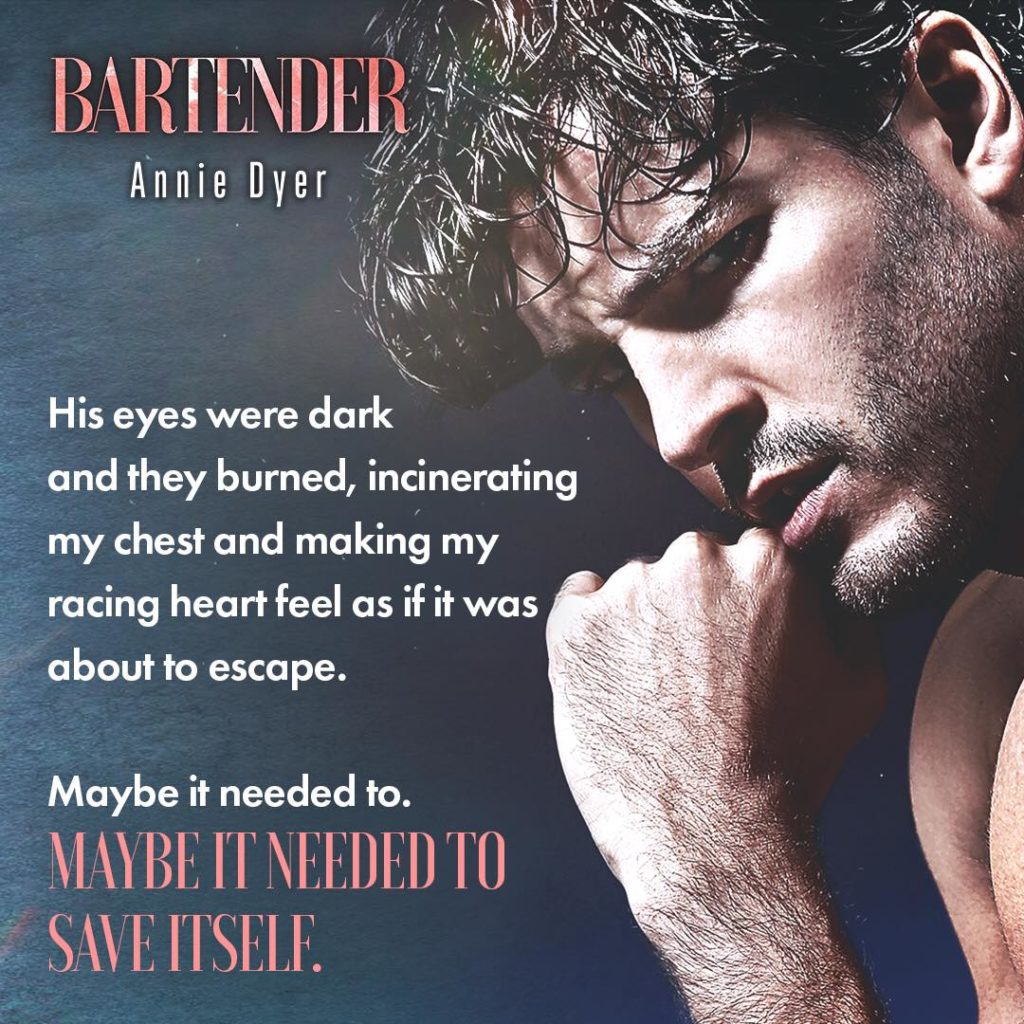 ABOUT THE AUTHOR
Annie lives in the north of England, not too far from the amazing city of Manchester. She is owned by several cats and many hens, narrowly avoiding being a mad cat woman by enslaving a very understanding husband. She's an avid reader of many genres and if she's not writing a book, she's usually reading one!