🔥🔥HOT NEW RELEASE🔥🔥
IGNITED by SE Rose and Sierra Hill is LIVE!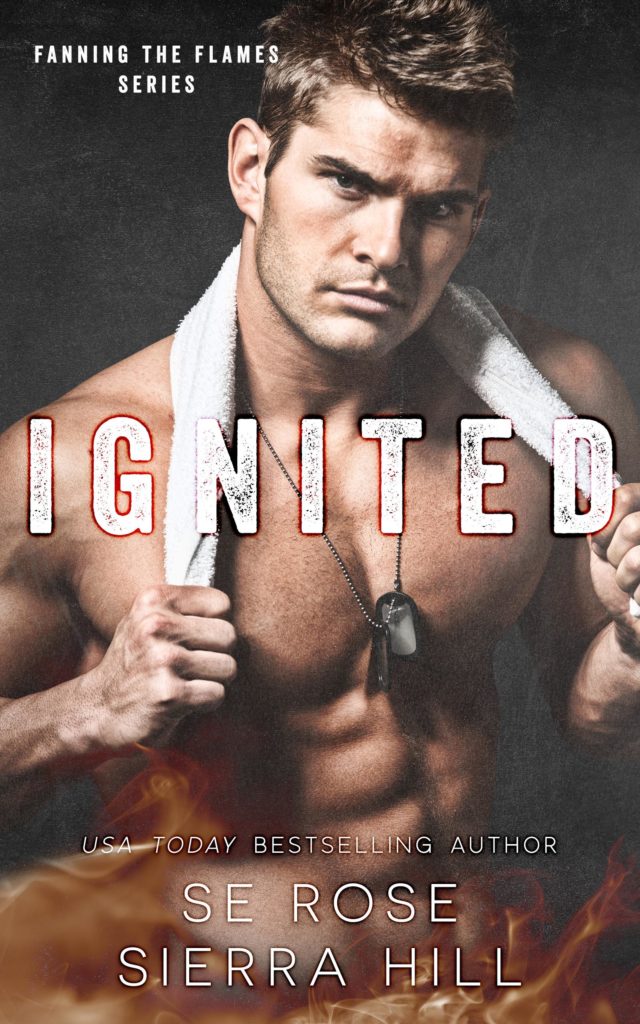 My world was dark and cold...until she ignited a spark.

When I left to serve in the military, I had a plan for my life. I saw a future with a wife and kids and all the things my parents have together. But that was before I saw the horrors of combat.
Now I'm back in my small-town working alongside my brother as a firefighter. I'm slowly learning to live again with one very big complication. It comes in the form of a small, feisty, attractive woman who just happens to be the best friend of my brother's girlfriend. And as fate would have it, she's also my new neighbor.
Becca Carmichael drives me crazy with her absolute perfection. She's all I ever wanted before I left to serve. And now, she's everything I can't allow myself to have.I've tried to keep my distance, because I know I'm not what she needs.
But a spark ignited between us the moment we met and it turned into a burning desire that is getting harder to douse each day.
She needs to stay away from me, but I'm not sure I can stay away from her.



ABOUT THE AUTHORS
SE ROSE
USA Today & International Bestselling romance author, S.E. Rose lives near Washington D.C. with her family.
When she's not wrangling her cats or keeping up with her kids, she's plotting her next story.
She loves all things wine, coffee, and cats.
In her non-existent free time, she enjoys traveling, going to concerts, binging on her favorite shows, and reading, especially if it's a good mystery or comedy.

Website

|

Newsletter

|

FB Page

|

FB Group

|

Twitter

|

Instagram

|

Amazon

|

Bookbub

|

Goodreads

|

Youtube



SIERRA HILL

wrote and published her first contemporary new adult romance in 2014 and has since published over thirty novels. She is a 2020 RONE Award-Winning author of Game Changer, as well as award-winning college sports series, Courting Love, and the twice award-finalist erotic ménage serial, Reckless – The Smoky Mountain Trio.
Sierra lives in the Seattle area with her husband of twenty-five years and their rescued German Shepherd. When not writing, she enjoys baking, reading, and traveling to see her favorite alternative rock band, Pearl Jam.