🖤 ℍ𝕠𝕥 ℕ𝕖𝕨 ℝ𝕖𝕝𝕖𝕒𝕤𝕖 🖤
𝗦𝗶𝗻𝗳𝘂𝗹 𝗛𝗮𝗻𝗱𝘀, 𝗟𝘂𝗰𝗮𝘀 & 𝗖𝗵𝗮𝗻𝗲𝗹 𝗕𝗼𝗼𝗸 𝟭 𝗳𝗿𝗼𝗺 𝗨𝗦𝗔 𝗧𝗼𝗱𝗮𝘆 𝗯𝗲𝘀𝘁𝘀𝗲𝗹𝗹𝗶𝗻𝗴 𝗮𝘂𝘁𝗵𝗼𝗿 𝗧.𝗟. 𝗦𝗺𝗶𝘁𝗵 𝗶𝘀 𝗟𝗜𝗩𝗘! 𝗗𝗼𝗻'𝘁 𝗺𝗶𝘀𝘀 𝗮𝗻 𝗮𝗹𝗹 𝗻𝗲𝘄 𝗰𝗼𝘂𝗽𝗹𝗲 𝗳𝗿𝗼𝗺 𝘁𝗵𝗲 𝗖𝗵𝗮𝗶𝗻𝗲𝗱 𝗛𝗲𝗮𝗿𝘁𝘀 𝗗𝘂𝗲𝘁 𝗪𝗼𝗿𝗹𝗱!
#𝟭-𝗰𝗹𝗶𝗰𝗸 𝘁𝗼𝗱𝗮𝘆!
Lucas
I was obsessed from the beginning. And once I have an obsession. It's best you don't get in my way.
Chanel
I tried to stay away. He was the one they whispered about on the streets. Once the viper had a taste, he would hunt you down and collect you. And Lucas liked to collect things. One of them was me.
PURCHASE LINKS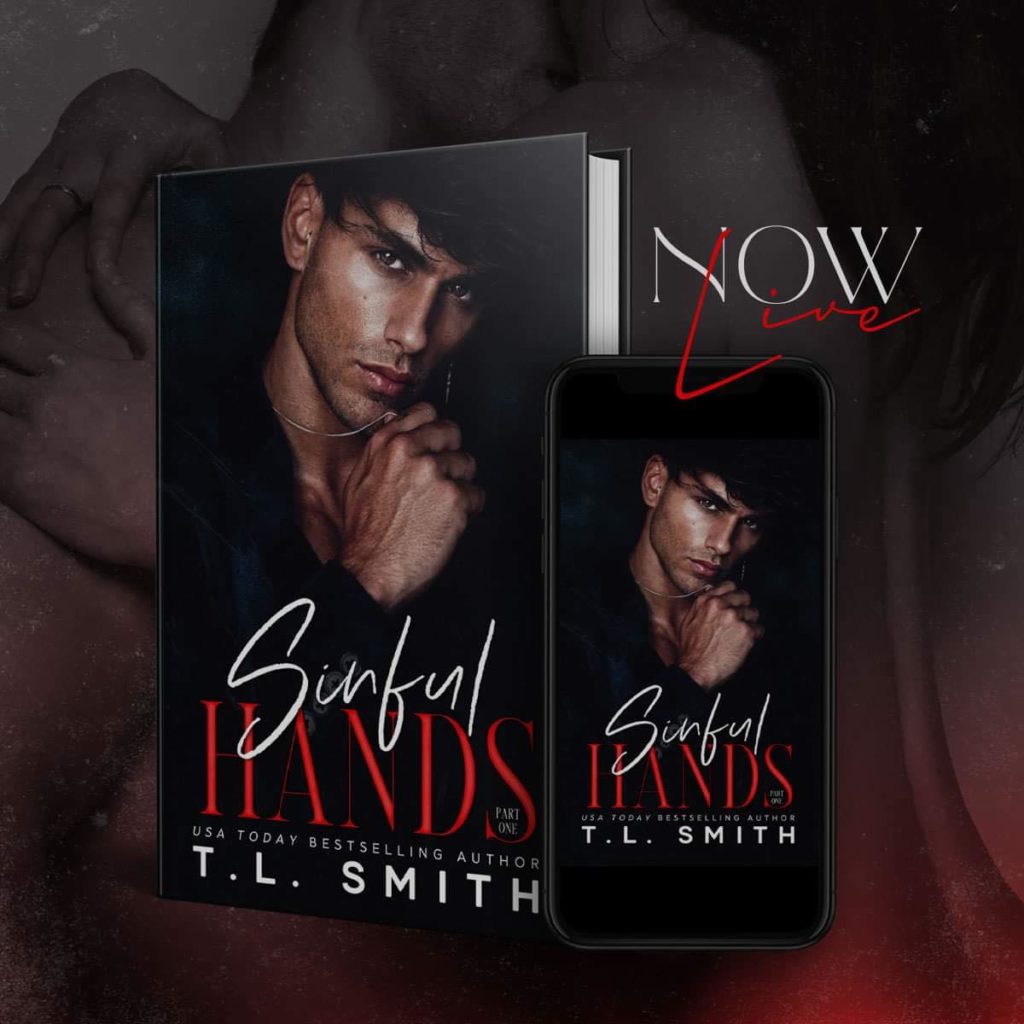 To celebrate the release of Sinful hands, T.L. Smith is giving away a paperback and a Kate Spade bag. Stop by her Facebook page to enter:

HERE
ABOUT THE AUTHOR
USA Today Best Selling Author T.L. Smith loves to write her characters with flaws so beautiful and dark you can't turn away. Her books have been translated into several languages. If you don't catch up with her in her home state of Queensland, Australia you can usually find her traveling the world, either sitting on a beach in Bali or exploring Alcatraz in San Francisco or walking the streets of New York.